Today, Bjørn Terje Bakken – the project manager for our social reading app with gamification – presented the private beta of Lesemeister (literally "reading master") to Majesties King Harald and Queen Sonja of Norway, the Finnish President and several ministers.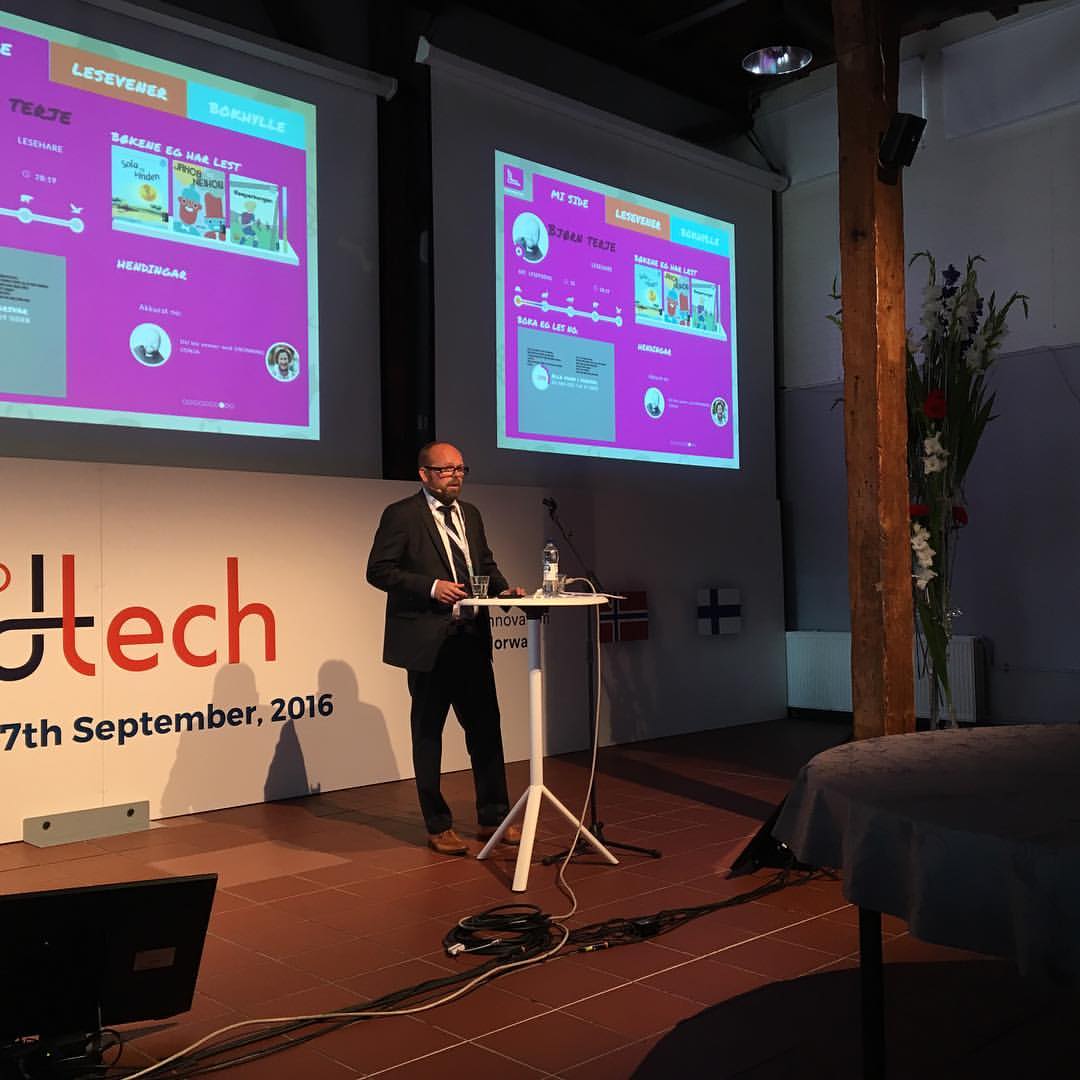 Reports say that the presentation was received with enthusiasm, including a comment from Her Majesty the Queen herself that this looked very interesting. Below is a screenshot where the Queen seems to have completed a new title…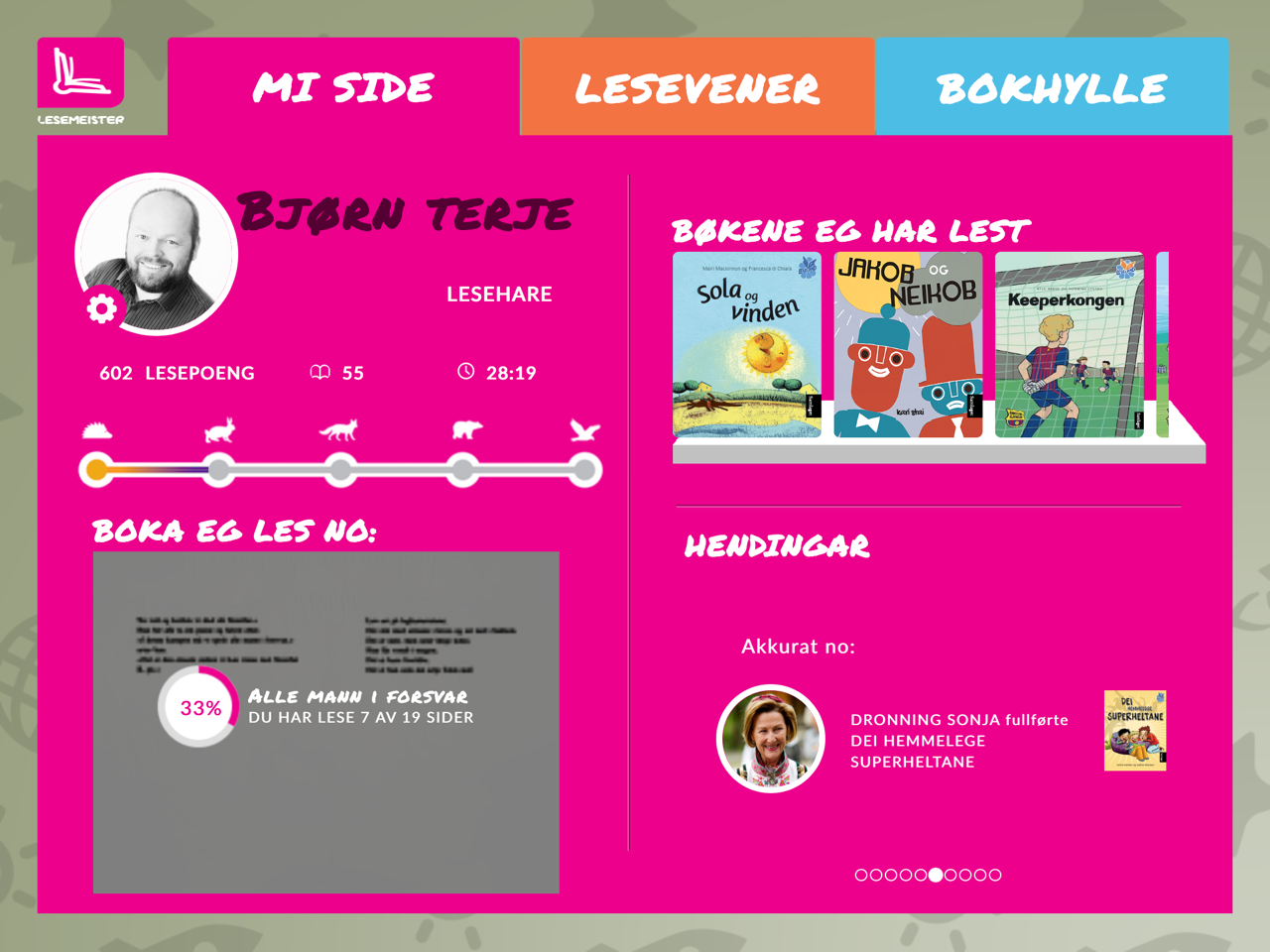 Our goal is that by 2019, over half of Norwegian pupils will train to become better readers using this platform. Ambitious? Yes. Impossible? We'll see. We are also looking for partners wanting to use the concept internationally, so if this sounds like you – please give us a shout.
We do thank Innovation Norway for their invaluable support for the research project leading up to this product, our partner Samlaget for a great collaboration so far as well as Edtech Norway (some activity in their group on Facebook regarding this event) for the opportunity to come and present. We think this will be a royal success.