Today's post is a guest post from one of the members of our beta program, Ellen Fossli of Kirell Design. The goal of the project is to make our tool accessible to all the great indie publishers (think 1 and 2 person shops) all over the world. But, like they say, without further ado – the word goes to Ellen.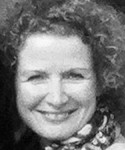 In my day job, I am using Adobe Creative Cloud – Photoshop, InDesign and Illustrator. My area of work includes brochures and magazines, profiling for companies, book design, etc. In addition I am working on a series of children's books that I hope to publish.
It is for the children's books I have been using TapBookAuthor. In addition to printed books, I want to release rich and interactive digital version of the titles. To be honest I was a bit skeptical – thinking the tool might be hard to learn, but it was truly not. In fact, it has been amazingly easy!
The tool gives me access to a rich palette of effects, animations and other opportunities. I have still a lot to learn, but even after just one meeting I made an interactive presentation of the book. And it was so fun to do!
I have also started a project with a book of poems for one of my clients. This is also very exciting and I feel I can take digital books to a whole new level.
Before ending, I would like to thank Sondre Skaug Bjørnebekk for an exciting and creative collaboration – and not least fantastic service! This is so fun!
OK, so I got the virtual mic back – blushing a tiny bit, but at least I can return the compliment and say it has been a real pleasure working with Ellen. And she has been patient, because although we are getting there, we are aware we still have some tiny wrinkles to take care of before every indie publisher and self publisher of the world should make rich interactive titles with our tool. 🙂 If you are a self publisher and would like to try our tool, give me a ping at sondre (a) tapbookauthor.com.