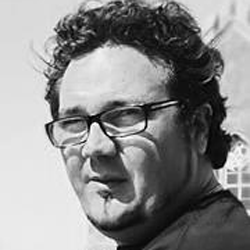 I made a cup for our designer, Alin, that says "The cup of the world's best designer". That is only half-joking, because at his best Alin is really that good. And of course he likes praise, like we all do!
Here is what Alin wrote about himself:
Title: Graphic & UI Designer
Specialities: Adobe suite, Software & Website Interfaces, Branding & Graphic Design and coffee
Background: Arts & Design Faculty, Timisoara, "Multimedia Design" bachelor degree. For 7 years I've been trying to share my ideas creating website layouts, software interfaces, corporate identities, graphic design, video editing, prints, advertising and advising on marketing strategies.
Fun Fact: It is impossible to lick your elbow. I stopped trying long time ago.
And if Alin likes me when I hint to his greatness as a designer, I know he also have his times where he does not really love my feedback. (How do you make a design "a bit more fresh and playful" or "a tad more lighthearted" – I know I would kill anyone giving me that kind of feedback expecting to be taken seriously…) But all in all we enjoy working together a lot and I hope we will have the chance to do so for a long time.