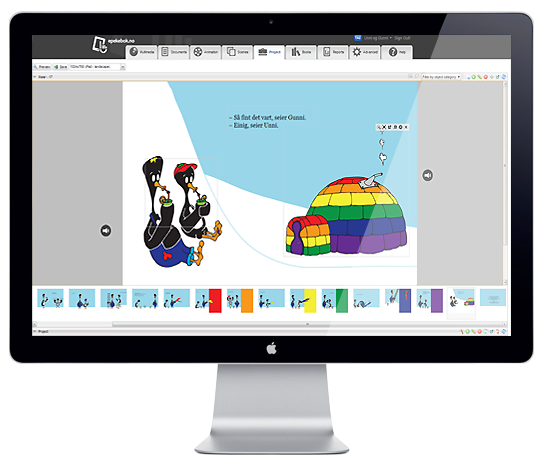 Create interactive e-books quickly and easily
With our powerful drag and drop editor you can do everything yourself - in your own pace and with your own resources.
Creating a children's book? Make the story come alive and exciting by making it interactive with sounds, beautiful ilustrations and animations you activiate just by tapping on it.
Don't worry about coding or hiring a programmer; our DIY tool allows you to create and publish an e-book app all by yourself.