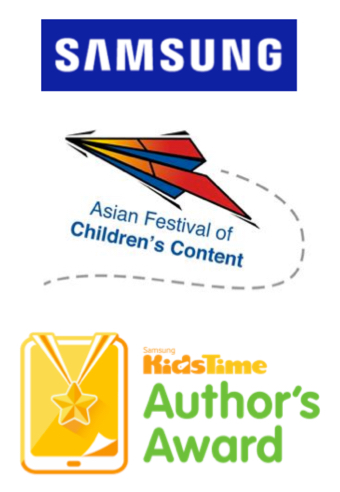 This Friday, our CEO is proud to be joining Samsung Singapore to give a talk at AFCC – The Asian Festival of Children's Content. Their talk will cover enrichments to digital interactive books and what is popular with the kids that use the apps, as well as with their parents.
Samsung has selected TapBookAuthor.com as their platform and partner for digitizing all the winners from the Samsung KidsTime Author's Award competition.
Literally as we speak on Friday, the 38 winning entries – from some 7 different countries in South East Asia! – are being enriched in a digital format. There are 6 grand prize winners and as part of the talk, you can see a live preview of some of these winners.
If you are in Singapore, I hope you will be able to come to the talk, and look forward to discussing with you in the Q&A and after. I am of course also happy to show you how our tool helps such amazing titles come alive.